Meet Your Coach Marianne Talkovski, L.Ac, Dipl. Ac., MSTOM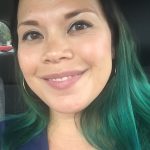 Who are you?
My name is Marianne, (like Gilligan's Island) and I am a licensed acupuncturist, certified life and health coach, yogi and beauty consultant. I offer a variety of services to support your healing journey.  I focus on creating a therapeutic relationship with you by teaching you how to heal, balance, love and style your body.  If you're looking for a tour guide for your total wellness, health and beauty, I'm your gal!  PS. I promise you won't get stuck on a deserted island, unless that is part of what you desire for your journey…
How can you help me?
Have you ever noticed that life seems to get busier and busier, you haven't had a chance to take a break or rest, you have emails, text messages and voicemails that are piling up and you're starting feel aches and pains you haven't noticed before?  Or the weight is creeping up and you have no energy, no matter how much sleep you get?  Well my goal is to help you schedule an appointment with yourself where you can hit the pause button and get some serious reflection time in so we can come up with a solution together for you to experience more balance and harmony in your life.  I always say that "when we as humans restore, we are able to give more"…or at least show up as better versions of ourselves for our loved ones and others that really need extra love (I'm talking about that angry person that cut you off in traffic or the miserable person that was not so helpful behind the counter…).  So when you book a session with me, I use every tool in my kit to help you claim your deepest desires and denounce your greatest fears.  I ask you questions to investigate what is at the root of your pain, imbalances or dis-ease and together we come up with solutions and action steps.  It's possible that you will leave with exercises on breathing, nutrition, other ideas or even a mantra to focus on.  And finally, you get an objective, supportive cheerleader that offers perspective or a listening ear to help you through your transformation!
What kind of clients do you see?
I see people who are open-minded, curious and focused on growth in their personal lives and business.  They want to be proactive about their health – they just don't know what steps to take to reach their goals.  They are open-minded souls that want to honor their bodies…or they need a gentle reminder to do so because somehow they fell off the wagon…or they are completely curious about sitting still, relaxing and letting their bodies use its own resources for healing.
They sometimes struggle with confidence and could use a boost in their self image.  They have big goals and dreams or know they are meant to experience more in this life.  They play 100% full out when it comes to doing the work, even if it can get tough sometimes.
When it comes to beauty, they are proactive about healthy aging and understand that preventive measures are easier to invest in than corrective measures.  They accept that beauty is a reflection of health.  They are may or may not feel comfortable being vulnerable and somehow trust they can let their burdens out in our sessions.  And they recognize they feel better when they do.
Why should I set aside time for self-care?
We all have a purpose in life and to set ourselves up for success in discovering that purpose, we need allow ourselves to heal.  Sometimes there is too much noise, distraction, or overwhelming stimulation that stops us from truly understanding what needs to heal – whether it is old patterns from childhood, injuries, bad choices, traumas, etc.  When you allow yourself that sacred space to heal and you prioritize your self-care, you can show up better for yourself, your family and friends and for others that need a shining example.  You have one life to live, so why not be in control of your experiences? You can prevent your body from developing imbalances.  The only thing that is consistent in life is change, and you have the power to transform where you age healthfully with grace.
How do I set up time for self-care?
"An empty lantern provides no light.  Self-care is the fuel that allows your light to shine brightly."  ~Author unknown.
I truly and wholeheartedly believe that when you are taking care of yourself, you are living your best life.  My most successful and happy clients are those that prioritize and invest in their self-care.
Book a discovery session, coaching session or strategy session HERE to prioritize and invest in YOU.
Ten short random facts about Marianne:
1.)  I have lived in a city, suburb, on an island, in the country and overseas.
2.)  I studied esthetics in Maui and was known for my hot rocks facials.
3.)  I love rollerblading, biking, hiking and dancing (especially robotically).  Oh, and I get really excited playing any games that involve a ball, a stick or both.
4.)  I trained under one of the toughest skin care gurus in NYC – Ling Chan of Ling Skin Care.
5.)  I'm obsessed with faces.  So much that I studied with Lillian Bridges, the world's leading authority on Chinese Face Reading since 2010.
6.)  I have 2 chi-weenies – one named Pepé la Pew (Pepé for short) and one named Jelly.
7.)   I have at least 4 different types of laughs.
8.)  I believe that prevention is easier than correction and health = beauty, so my practice has a special focus on healthy aging.
9.)  I also believe that we can manifest whatever we desire, and sometimes we have to detox, balance or build ourselves up to create space for our manifestations.
10.) I have walked on fire at Tony Robbin's Unleash the Power Within conference and am committed to constantly upgrading my skills, talents and goals to be a better coach for you!
What do all the credentials mean?
L.Ac.
This designation means that your practitioner has been granted a state license to practice acupuncture only.  It does not include Board Certification or extensive additional training.
Dipl. Ac. (NCCAOM)                       
This designation means that your practitioner has completed approximately 3000 hours of training in acupuncture and oriental medicine.  This usually includes education in acupuncture, electro-acupuncture, moxibustion, heat therapy, massage, and other therapies that are a part of traditional Chinese medicine.  It also indicates that the practitioner has 2 years training as an intern, and that he or she has passed a rigorous national medical board exam.  Continuing education is also required each license term, before renewal is granted.  These practitioners also have the L. Ac. designation.  NCCAOM stands for the National Certification Commission for Acupuncture and Oriental Medicine.  These practitioners are the most highly trained acupuncturists.
M. S. T. O. M.     
These designations indicate graduation from a certified acupuncture medical school that hold a master's in science of traditional Oriental medicine.  These practitioners also hold an NCCAOM certification.
Licenses, Credentials & Education
Licenses and Credentials:
Masters of Science in Oriental Medicine, Pacific College, NY
NY, MO, IN State Licensed Acupuncturist and Board Certified Chinese Herbalist
NY, MO, IN State Licensed Esthetician
BA in International Business
Education:
2017 Spirit Junkie Masterclass
2016 Holistic Nutrition Lab Full Body Systems Graduate
2016 Transformational Nutrition Coach
2016 TCM & Mastery Life Coach
2015 Sports Medicine Acupuncture training with Matt Callison
2015 Cosmetic Acupuncture and Pulse Balancing training with Martha Lucas
2015 Functional Medicine training
2014 Dermatology training with Mazin Al-Khafaji
2013 Pediatrics Essentials training with Robin Green
2013 Jane Lyttleton Fertility training & Debra Betts Pregnancy training
2011 Regional Educator for Eminence Organics Skin Care
2010 Facial Diagnosis training with Lillian Bridges
2010 Training in Constitutional Facial Rejuvenation with Mary Elizabeth Wakefield & Virginia Doran
2008 Holistic Esthetics at Spa Luna, Maui, HI
BA degree in International Business from Missouri State University